Digital learning is more important than ever today. Bizlearn recognized the potential of e-learning and webinars early on. That is why we have been dealing with digital learning since 2018 and apply our knowledge in online training courses on Siemens NX and Teamcenter. But just digital is not enough to pass the training content on over the long term. Now the keyword blended learning comes into play!
WHAT IS BLENDED LEARNING
?
Our blended learning combines the advantages of face-to-face training and e-learning. The Bizlearn blended learning concept therefore consists of personal support, group dynamics and didactic methods. This in turn combined with gamification, measurable results and independence of time and location. This mixture is what makes our digital learning so successful.
Depending on the training content, the time, the participant and the level of expansion, there are different disciplines. For example video training, software simulation, webinars, forums, communities and tests. But also games that are partly built into or in addition to face-to-face training on our digital learning platform.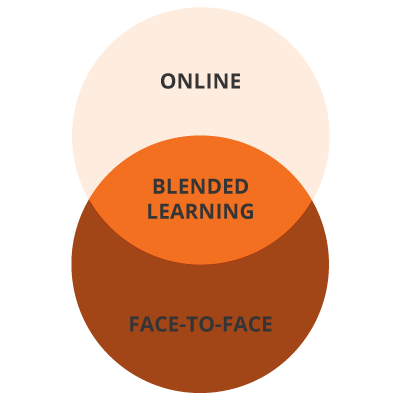 BENEFITS OF BLENDED LEARNING
.
Easier integration into daily work routine
With the possibility of learning distributed in asynchronous and smaller periods of time, digital learning offers enough flexibility to be integrated into a complex daily work routine. Digitization thus offers an economical yet employee-friendly opportunity for further training.
No redundancies
Another great advantage of blended learning is that the participants only learn what they actually need. Information is received in different ways and can therefore anchor itself better. Despite the anonymity of knowledge queries, we offer the possibility of social, digital interaction. This increases the motivation of the participants enormously. Completely different from some didactically inferior face-to-face training courses, playful approaches also support learning progress.
Learning cannot be prevented, but it can always be optimized! Bizlearn delivers precise content with tailor-made blended learning concepts!
Informal learning
Learning is often reduced to formal learning. But we are constantly learning. And we also have the opportunity to optimize learning in situations outside of the classroom.
Studies have shown that only 10% of our knowledge is formal. That means through classical cramming. We learn 20% of our knowledge through exchanging ideas with our fellow human beings and 70% through practical experience.
This includes running, for example. A child basically has the necessary motivation to learn to walk. In comparison, an adult often needs external motivation or help with self-motivation in order to achieve certain goals.
Gamification is another important component for successful digital learning. Gamification stands for the fact that a learning scenario is enriched by playful approaches and characteristics. Of course, it is also possible for the learning content to be transmitted in a game. The receptivity decreases with the discomfort and increases with the fun factor.
Self-motivation is required for e-learning. Training participants initially move away from a social group. Therefore, they are not motivated by their colleagues in the group, but are left to their own devices. This motivation can be increased through gamification. This makes learning "child's play". It is not for nothing that this idiom is used very often when promoting easy-to-learn learning content.

HOW CAN GAMIFICATION BE IMPLEMENTED IN E-LEARNING
?
The following properties and methods represent only a short excerpt of the possibilities to upgrade a training through gamification and to significantly increase the learning success.
Simon Worzischeck
2022-02-18T12:20:42+00:00
NX WAVE design. The e-learning for experienced Siemens NX users and beginners (requirement is a completed NX Basis [...]