NX SHEET METAL CONSTRUCTION
.
The extensive and individual NX Sheet Metal training
The sheet metal module is one of the NX user environments that are increasingly in demand. The construction of sheet metal geometries is possible using standard commands such as extrude etc., but on the one hand it is very time-consuming and not consistently enough. With the ability to map your sheet metal geometries for production and to integrate production-relevant information easily and automatically, you support your PLM process chain significantly by using the NX Sheet Metal Toolbox.
Construction experience with Siemens NX or the completion of the first basic courses are helpful for this training. The already learned handling of drawing derivations is helpful but not a basic requirement.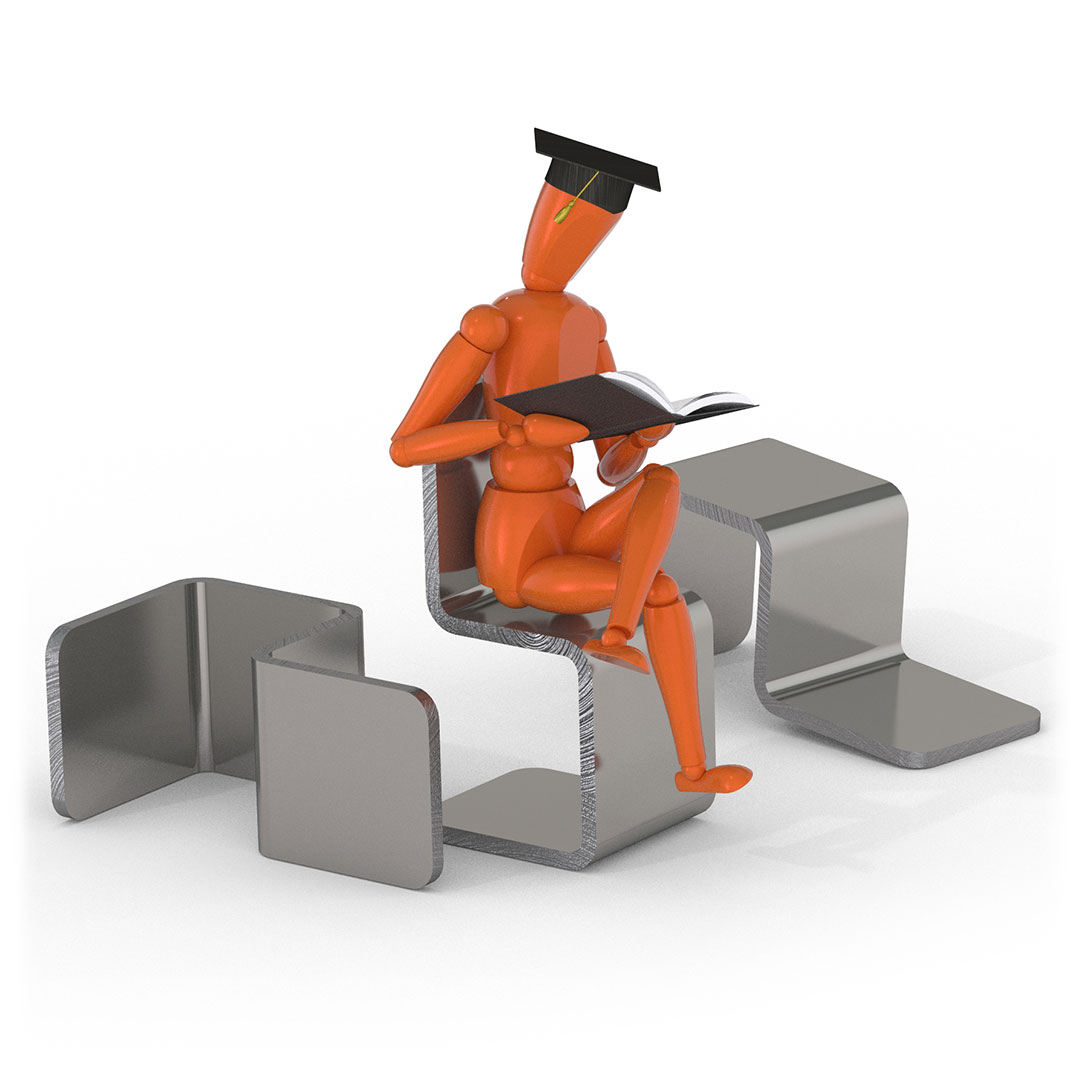 Training content
Overview of the NX Sheet Metal user interface and preferences
Creation of sheet metal base features and detail features, etc.
Creation of parameterized sheet metal parts with the help of construction and sheet metal form elements
Deep drawing (recess, flange hole, lamella, bead, punching, etc.
Bend (undo, bend again)
Definition of production-relevant parameters
Define custom shaping and bending sequence tables
Creation and processing of sheet metal developments
Creation of the production-ready drawing with the sheet metal processing
In this seminar, you will learn the easy-to-use options for creating parameterized sheet metal models. The functionalities for creating user-defined shaping and bending sequence tables are also explained. The creation of the sheet metal development as well as the preparation of the production-ready drawing round off the complex of topics. We always make the scope of the training individually dependent on the complexity of your products and the participants. The duration then extends from one to two days.
Lisa Kirk
2021-06-10T12:28:35+00:00
NX BASIC CONSTRUCTION. Rapid Basics E-Learning for NX CAD beginners and those changing over The Bizlearn NX Rapid [...]