This training is aimed at industrial designers and constructors who need freeform surface construction for product design or the creation of tools.
Siemens NX offers an enormous range of features for creating so-called free-form surfaces. The range of possible use cases is just as wide. There is also a large selection of suitable methods for constructing surfaces.
In our opinion, it is not enough to know every feature and be able to use it individually. The designer needs to know how to combine the features. And he must always be able to correctly analyze surfaces and correctly evaluate analysis results.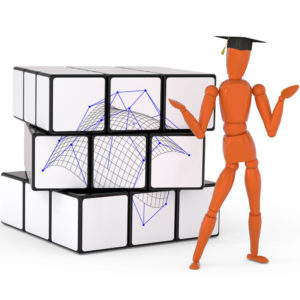 In order to be able to construct free-form surfaces with NX, a sound understanding of surface topologies is required. We show you a selection of features to construct and analyze surfaces. Of course, you will get the necessary basic knowledge about free-form surfaces.
In this training, the necessary theory to understand freeform surfaces is conveyed in a simple and understandable way. Here, the so-called class A surface is always the best target to be achieved in a freeform surface construction.
Using continuous examples, we convey background knowledge on creating surfaces, as well as conveying methodology and the available features. In principle, the combination with standard commands that have already been learned is also trained. The subject of reuse and the associated general design theory are also taken into account.
The prerequisite is that you already have design experience with Siemens NX or have completed the first basic courses.
Training content
Polynomial functions
Understanding objects in NX
Procedures in freeform surface construction
Curve parameters & tolerances
Curve features
Derived curves
Curve analysis
Area parameters
Area analysis
Methods for creating surfaces
Editing of surfaces
Troubleshooting
Derive from solids
The NX Freeform Design Training is carried out by our trainer Simon convey who is an expert in the field of freeform surface construction.
In addition to his professional activity as an industrial designer and Siemens NX trainer, Simon has also advised other designers in the automotive industry on the development process of vehicle bodies. He has been constructing musical instruments since childhood and can geometrically describe freeform surfaces on paper with great precision.
Trainer Simon knows the requirements of the industry and the necessity of imparting methodology so that freeform surfaces can be generated in a stable manner and with little computation-intensive.