The e-learning for beginners and advanced learners
In this 110-minute video course, you will be shown everything you need to create photo-realistic graphics for your products with Siemens NX, from the basics of NX rendering to Iray+-specific properties.
The prerequisite is that you already have design experience with Siemens NX or have completed the first basic courses.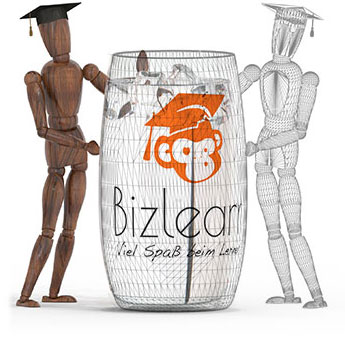 Master rendering in Siemens NX

12 months access to our Bizlearn Online Campus

Hours of video material, each with an audio explanation

Audio available in English (other languages ​​on request)

Customized training content (available on request)

Live support for 30 days (before and after training) with trainer Simon

Maintenance and moderation of the learning platform

PDF handout and final evaluation of the training success

Weekly reporting (from 30 users)

Our Chinese servers are always included
In addition to the general basics for designing a scene, different methods of working with libraries are also shown. SO you can optimally integrate image generation into everyday life.
Of course, there is also the alternative or additional option of carrying out the NX rendering on site on your product. In this way, the optimal approach to creating photorealistic images can be defined for your product portfolio.
Training content
Terms & theories about rendering
Studio mode: overview and calculation methods
Methods of scene creation and rendering disciplines
Material: creation, customization and application
Camera: overview and methods
Lighting: overview and application in detail
Management of system scenes
ROLES DIVIDED IN SIEMENS NX RENDERING TRAINING
.
Key user:
The training can be carried out based on the role of the key user who creates and manages scenes and materials. The estimated duration is 8:14 hours.
Industrial designers:
The industrial designer also gets to see all the tips and tricks for dealing with special effects and settings for lighting and scenes in order to enhance the scenes. Estimated duration is 7 hours.
Mechanical engineer:
The mechanical engineer does not miss out on this training course with regard to the rapid creation of renderings for presentations and product catalogues. Estimated duration is 2 hours.
The additional reading chapters on definitions of terms and theories on image synthesis complete this training. Estimated duration for all content is 9 hours.
NX enables the creation of images of varying complexity within the design process. In addition to the simple export option for creating screenshots, the True Shade toolbar enables the selection of reflective and textured materials, the definition of images for reflection, and simple lightning and background solutions.
For a higher degree of realism, image-based lighting and global lighting, shadow settings, but also complex background techniques must be used. These are made available by the Rendering Studio.
Each rendering shown on this website was created by Bizlearn using Siemens NX CAD. The new Ray Traced Studio - released in NX 9.0 - uses 64-bit technology to compute high quality product images. No additional software is required unless, e.g. Adobe Photoshop for material definition when textures are used in addition to the standard library materials. With NX12, the image calculation can be carried out on an Iray + server (Nvidia) can be outsourced in order to save performance.
Typical product design images, but also auto renderings and interior scenes can be calculated using the latest rendering technology developed by LightWork design, a leading global provider of rendering solutions.
NX Render is used successfully by several well-known brands for creating catalog images or design proposals. The consistent use of CAD software for development and rendering increases user comfort and profitability.
Scenes, materials, and lighting settings can be saved in a variety of ways to meet business needs. In general, no background knowledge is required for the designer to create a satisfactory product image, especially since the Ray Traced Studio became available, which automatically generates global lighting for a more realistic impression.
SAMPLE IMAGES NX RENDERING
.