I am your personal Siemens NX trainer. My team and I have been working with online training since 2018 - even before Corona! We create exactly the right blended learning concept for you and thus ensure your learning success! Our training courses have all the advantages of digital learning practice and at the same time you have a direct line to me as your personal trainer.
I have many years of practical experience with Siemens NX. In addition I was a consultant and face-to-face trainer for a long time for Product Lifecycle Management (PLM). That's why I can quickly assess how the work processes in your company can be optimized. I already recognized the potential of online training five years ago and started to combine the advantages of face-to-face and online training. My team and I use it to create online training courses on all aspects of Siemens NX and Teamcenter with guaranteed success.
I share my accumulated knowledge with you. Together we can not only save time and money, but also increase the productivity of your team.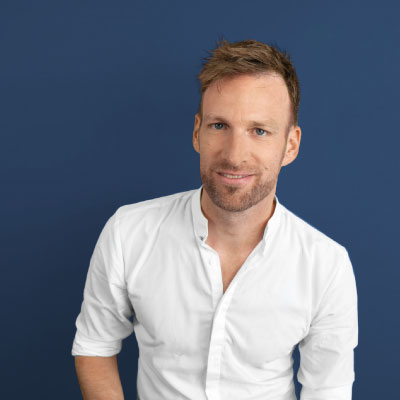 SIEMENS NX TRAINER AND GUITAR MAKER
.
In my private life I combine my passion for music and my knowledge of Siemens NX. An electric or acoustic guitar is mainly made of wood. But Siemens NX is by no means oversized for this, because the demands on the geometries are high. In my opinion, customer requirements must be easy to implement, and Siemens NX offers the right tools for this. The surfaces of my electric guitars correspond to Class A surfaces. The CAD software is also the right tool for this. I mainly manufacture electric guitars on a 3-axis CNC milling machine. Siemens NX also offers the right scope of CAM operations for this.
The range of tools for instrument making ranges from classic hand planes to CNC milling machines and 3D printers. Acoustic guitars are mostly built by hand, but certain devices make the work a lot easier. And here 3D printers and milling machines are also used.
In addition to training examples from our customer practice, we also use components from my own workshop. 😁 This way we round off the training with a continuous storyline.